CleanPak Products
Powerful Encapsulating Deodorizer
Fragrance: Almost/Completely odorless
Regular price
Sale price
$14.95 USD
Unit price
per
Sale
Sold out
Specially formulated deodorizer completely eliminates even the strongest odors
Encapsulating action allows Smoke-B-Gone to neutralize all scents without a trace
For handling the strong, lingering scents from wood smoke, recent marijuana use, and tobacco use that often seep into nearby surfaces
Share
View full details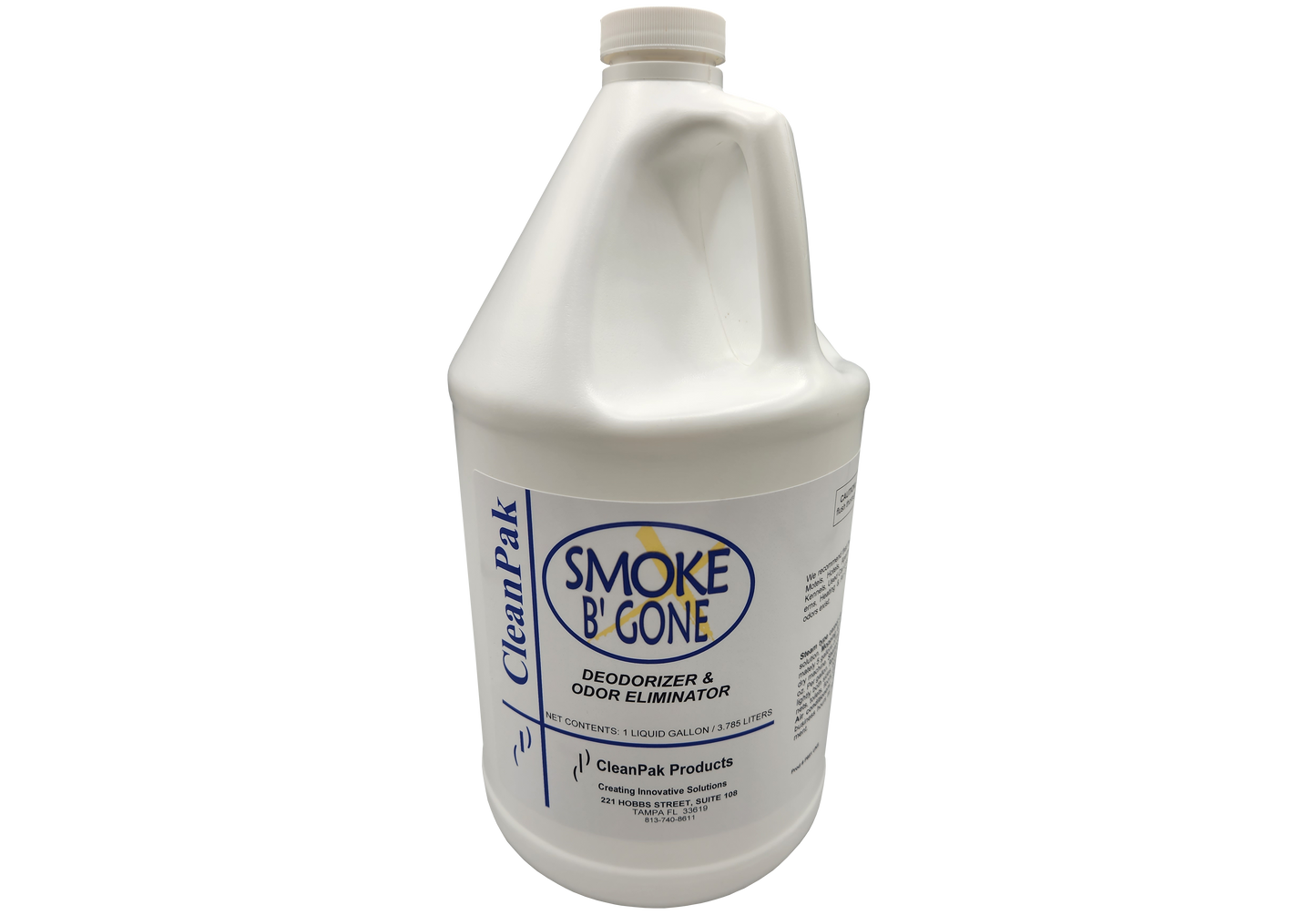 Product Details
How to Use

Air:
Lightly spray the area undiluted with a spray bottle.
Furniture:
Lightly spray upholstery with undiluted concentrate. Mattresses, cabinets, rugs, and many other places affected by unpleasant odors can also be sprayed in this way for the same result.
Clothes:
For a small amount of clothing, simply spray the fabric lightly. For a large amount of clothing or other fabrics, add half an ounce to an ounce of undiluted Clean Aire to the laundry load when washing the clothing in a typical residental washing machine.
Mopping:
When mopping, add one to two ounces of Clean Aire per bucket (five gallons) of water for best results.
Steam Carpet Cleaning:
Add two to three ounces per five gallons when steam cleaning to deodorize as you steam clean.
Physical Properties

Smoke-B-Gone is a clear liquid with a pH range of 7.0 and has complete solubility in water.